You're Not Alone – Let Your Journey to Recovery Begin Here
Addiction makes you feel lost and hopeless, desperately searching for a way out of the darkness. We know the struggle and we're here to help. You don't have to walk this road alone.
At Rehab Sunny, we believe recovery is possible for every person. Our mission is to light your path with compassion, resources and knowledge. We want to empower you with everything you need to overcome addiction and embrace a joyful life of sobriety.
You'll find no judgment here – only understanding and support. We know the courage it takes to admit you need help. Now take our hand as we guide you through recovery, one day at a time.
Your Trusted Source for Addiction Education
Knowledge is power when overcoming addiction. The more you understand this disease, the better equipped you'll be to fight its grip and live free.
That's why we provide research-backed education on topics like:
Addiction causes, risks and warning signs
Treatment options from detox to aftercare
Relapse prevention strategies and coping skills
The science behind addiction and the recovery process
Building a strong sober support network
Integrating mindfulness, nutrition and holistic therapies
Achieving long-term sobriety through lifestyle balance
Knowledge brings hope. Our articles, ebooks and resources will empower you to take control of your recovery.
Explore Your Treatment Options
Recovery is unique for every person. What works for someone else may not be the best path for you.
Through our website, you'll learn about a wide range of treatment approaches. We'll help you find what resonates based on your individual needs and goals. Options to explore include:
Residential inpatient rehab
Outpatient programs
Sober living homes
12-step programs
Individual and group counseling
Medication-assisted treatment
Dual diagnosis care
Holistic and alternative therapies
Relapse prevention strategies
You get to define your own road to recovery. We'll support you each step of the way.
You Are Not Alone in This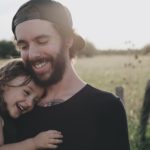 It's time to reach for help. Our caring team is ready to provide guidance, resources and hope during each chapter of your recovery journey.
We'll be your advocate when you feel weak. We'll help you find your inner strength again. You have the courage to break free – we'll give you the tools.
Your best life is still ahead. Make the decision to begin anew. Contact us now to start writing your recovery success story.