Your Guide to Alcohol Addiction Treatment and Recovery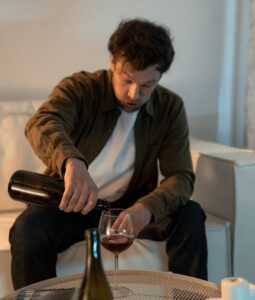 Alcoholism leaves you trapped in a dim haze, distant from the people and passions that once brought joy. But the light still lives within you, waiting to shine again. With comprehensive treatment tailored to your needs, you can break free from dependence and embrace a purposeful life of sobriety.
This guide will walk you through the alcohol rehab process, from choosing the right program to building a strong recovery network after treatment. You'll discover the foundations of lasting change so you can reclaim your brightest future.
The Benefits of Rehab Treatment
Alcohol rehab provides a structured environment focused solely on your recovery. Residential treatment centers offer 24/7 care, while outpatient provides flexible daytime programming. Both provide:
Medically-monitored detox in a safe, supportive setting
Individual and group counseling to treat root causes
Introduction to mutual aid groups like AA to build community
Life skills, wellness activities, and planning for aftercare
A respite from daily stressors that trigger drinking
Through rehab, your days become centered on healing and growth. You gather strength and resources to maintain sobriety for life.
Choosing the Right Rehab Center
The best alcohol rehab for you depends on your needs, preferences and recovery goals. Consider factors like:
Location – Distance from home, transport options
Cost – Verify insurance coverage, financing options
Length of stay – From 30 days up to a year or longer
Size – Smaller settings feel intimate while larger can mean more amenities
Treatment approach – 12-step, holistic, faith-based, etc.
Amenities – Comforts like private rooms, outdoor spaces and activities
Touring centers helps you get a feel for the vibe. Go where you feel genuinely cared for. This sets up success.
Preparing to Enter Rehab
Once enrolled, get ready for treatment by:
Arranging time off work, childcare, etc.
Informing concerned friends and family
Gathering insurance and payment info
Packing approved items using provided checklists
Lining up safe transportation to the facility
Entering rehab is a pivotal moment. Having logistics handled allows you to fully focus on the inner journey ahead.
Your Rehab Experience
While each rehab is unique, you'll likely encounter:
Detox – Medical support and medication to safely manage withdrawal symptoms.
Assessments – Physical, mental health and addiction evaluations to guide treatment.
Groups – Psychoeducation lessons, counseling, 12-step meetings.
Therapies – CBT, motivational enhancement, holistic activities.
Connections – Bonding with peers and staff who understand the struggle.
The schedule keeps you active on the road to improved mental wellbeing without distractions.
Alcohol Withdrawal Symptoms & Treatment Medications
Detox eases the discomfort of alcohol withdrawal, which may include:
Tremors
Insomnia
Nausea
Anxiety
Headaches
Brain fog
Mood swings
Seizures (in severe cases)
Medications like benzodiazepines, anticonvulsants, beta blockers and clonidine help minimize symptoms. IV fluids and vitamins also provide relief.
The Power of Peer Support
Connecting with fellow recovering alcoholics builds a shared camaraderie. Those who understand the daily struggle offer:
Insight on overcoming challenges common in early sobriety
Accountability to continue applying recovery principles
Empathy derived from walking in your shoes
Friendship and belonging to ease loneliness
You empower each other to persist when temptations, shame or complacency strike.
Family Education & Involvement
Rehab offers family and friends education about alcoholism as a disease. Loved ones attend sessions to:
Resolve enabling patterns or broken trust
Learn how to sensitively express care and concern
Develop skills to support you in recovery
Provide insights into root causes or past trauma
Celebrate progress and milestones together
Healing rifts through open communication makes recovery easier. You don't have to walk this road alone.
Dual Diagnosis Treatment
Many struggling with alcoholism also live with co-occurring mental health or medical issues. Integrated treatment addresses both simultaneously through:
Assessment of symptoms
Medication management
Coping strategies to stabilize mood disorders
Processing trauma, grief, pain underlying dual diagnoses
Lifestyle changes to optimize health
You'll gain insight into how each condition interacts and tools to manage both effectively.
Holistic Recovery Therapies
Alternative activities like art, music, or equine therapy bring balance while enriching rehab. Additional holistic options include:
Yoga for strength and serenity
Meditation and mindfulness to calm the mind
Acupuncture to stabilize energy flow
Nature walks for reflection
Massage therapy to relieve tension
Nutrition guidance for optimal wellness
Whole-person methods empower you to reconnect with your true self and what makes life meaningful.
Designing an Aftercare Plan
Before discharging, your treatment team will develop an aftercare plan outlining next steps like:
Sober living communities
Outpatient counseling and therapy
Recovery meetings and peer support groups
Part-time work or school enrollment
Exploring new hobbies, passions and social outlets
Aftercare keeps you engaged in positive growth and accountable on the lifelong journey of recovery.
Expect Relapse Triggers
Slips or full relapse are common on the recovery path. Triggers include:
Negative emotions like anger, sadness, boredom
Social events or pressure from old drinking buddies
Stressful situations
Fatigue, illness, injuries, or chronic pain
Passing old liquor stores or bars
Have a safety plan if temptations arise – reach out to sponsors, leave situations immediately, etc. One moment of weakness doesn't erase all your progress.
Develop a Sobriety Support Network
Recovery flourishes with a circle of supporters cheering you on like:
Counselors and sober coaches
Sponsors and peers from AA or recovery groups
Understanding friends and family
Spiritual leaders or faith community
Doctors, nutritionists, massage therapists
Together you'll find strength you never knew possible. Their light illuminates the way when darkness creeps in.
Recovery Takes One Day at a Time
Stay present – don't get overwhelmed looking too far ahead. Focus on maintaining sobriety right now:
Follow your aftercare plan
Attend meetings and therapy
Continue healthy routines established in rehab
Acknowledge small daily victories
Lean on your sober support squad during challenges
The road stretches far, but you only need travel one step at a time. Each brings you closer to freedom.
Believe in Your Ability to Change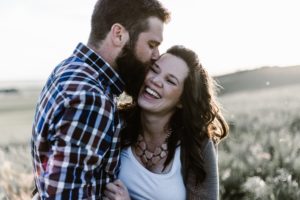 The light within you cannot be fully extinguished, no matter how dim it grows. With care and feeding, it will ignite into a beacon guiding your path. Have faith in your inherent worth – you deserve a beautiful life free from addiction.
We believe in you when you cannot. Take the courageous first step; we'll walk beside you each mile ahead until you believe it too. A brighter dawn emerges, starting the moment you reach out for help.