Share Your Story – Inspire Hope in Others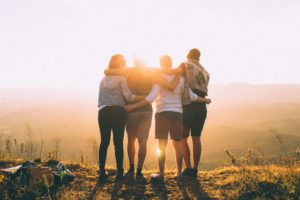 Addiction is a winding path filled with twists, turns and obstacles. While each journey is unique, we arrive at the same destination – a life free from dependence. Your story, no matter how dark some chapters may be, can light the way for others still finding their footing on the road to recovery.
By opening up about your rehab experience, you build connection. Your vulnerability empowers. Within your story resides wisdom only earned through living each moment firsthand – wisdom that can guide fellow survivors.
We invite you to share your inspiring tale of setbacks, growth and inner strength. Let your words kindle hope in hearts needing to know they aren't alone. Your courage to speak up sheds light leading others out of the darkness you once faced.
Benefits of Sharing Your Rehab Story
Telling your story:
Inspires others in rehab or early recovery
Provides insight that therapists alone cannot offer
Connects you with a community who understands the daily fight
Reinforces lessons learned to maintain your own sobriety
Allows you to take a hard experience and transform it into good
Encourages others to open up and get the help they need
Your openness creates ripples of hope. Together we can build an empowering community guided by empathy.
What to Include in Your Story
As you shape your recovery story, consider sharing:
What led to your substance abuse initially
When you realized you had lost control
The circumstances that motivated you to seek help
Choosing a rehab facility and early reactions
Meaningful treatment experiences, activities or people
Biggest personal insights gained
Most humbling or triumphant moments
Keys to maintaining sobriety after rehab
Be authentic about the messy parts too – it's real, and others have likely been there. What matters most is your humanity and journey.
How Sharing Can Help Your Own Recovery
Opening up provides many benefits for you including:
Processing emotions & experiences – Putting thoughts on paper allows you to work through them in a healthy manner.
Practicing vulnerability – Taking risks to be open with others will increase your self-confidence.
Clarifying lessons learned – Explaining them helps cement positive changes made in rehab.
Receiving support – Commenters often offer encouragement and guidance when you share.
Reframing your story – Sharing allows you to see your journey in an uplifting, meaningful light.
Finding purpose – Your story can be a pillar of someone else's strength.
Putting thoughts and feelings into words brings self-awareness. The process is healing and empowering.
How to Safely Share Your Recovery Story
To protect your privacy:
Use a pseudonym or initials if desired
Omit identifiers like locations, employers, etc.
Avoid using full names of other individuals
Keep details vague if describing traumatic or criminal events
Only share at your own comfort level
You may feel vulnerable opening up. Set boundaries around what you reveal to maintain safety, integrity and appropriate transparency.
Finding Supportive Places to Share
Positive communities to open up include:
Online recovery forums with feedback functions
Rehab program newsletters or sites that publish client stories
Closed social media groups or private blogs read by those who relate
Peer support meetings focused on storytelling and experiences
Counseling sessions with therapists trained to assist processing
The right environment provides a judgment-free space where you feel heard, understood and able to grow through reflection.
How to Inspire Hope in Your Writing
Ways to motivate others through your story:
Share specific strategies, resources or tools that helped you.
Highlight personal strengths or supports that aided your recovery.
Include uplifting quotes, insights or mantras that kept you going.
Emphasize patience with the process and belief in oneself.
Remind readers recovery is possible no matter how dire a situation seems.
Offer gratitude to those who helped you on your journey.
Your authenticity and positivity give others courage. Your story demonstrates that there is light waiting at the end of the tunnel.
Revisit Your Journey to Appreciate Progress
Look back at your rehab experience to:
Acknowledge how far you've come since early recovery days
Recognize personal strengths once overshadowed by addiction
Assess successes in relationships, work, health since rehab
Feel gratitude for professionals and peers who aided your process
Reflect on goals met and those still ahead of you
Even difficult memories hold invaluable lessons. Cherish the wisdom gained, for it makes you who you are today.
Help Others Write Their Redemption Story
You have so much to offer those just starting the recovery journey. Be a light by:
Volunteering to share your story in treatment centers or support groups.
Commenting on others' posts with compassion and encouragement.
Mentoring newly sober individuals as a sponsor or accountability partner.
Promoting online recovery communities on your own social media.
Lift others up along the way. The path feels less lonely when we walk together.