Don't Wait – Get Help for Addiction Before It's Too Late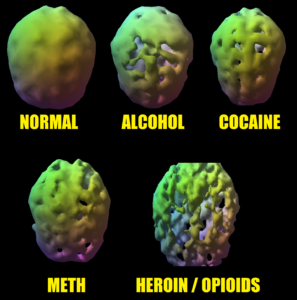 Substance abuse casts a dark shadow over your spirit, smothering the light within. As addiction progresses, rays of hope seem to fade as relationships unravel, jobs are lost, and health deteriorates. It becomes easier to give up than fight.
But there is always hope – no matter how far you've descended into dependence. With compassionate treatment tailored to your needs, you can overcome addiction, restore your health, and reclaim a life of purpose.
This guide explores the risks of untreated addiction and the life-changing power of holistic rehab. You'll discover how treatment can heal you completely so you can shine bright again.
Substance Abuse Damages Your Health
Using drugs or alcohol in excess stresses every system in your body, creating compounding damage over time. The longer addiction progresses untreated, the higher your risks for:
Heart disease and respiratory failure
Liver cirrhosis, pancreatitis and other digestive issues
Kidney disease and adrenal fatigue
Increased cancer risk
Weakened immunity leaving you susceptible to infections
Obesity, malnutrition, diabetes
Sexual health issues
Brain changes from substance abuse also lead to problems like depression, anxiety, aggression, and memory loss down the road.
Holistic rehab can help reverse this damage through nutrition, yoga, acupuncture, and other wellness strategies. Your vitality returns one healthy choice at a time.
You Risk Financial Ruin
Feeding an addiction is expensive – the substances themselves, lost income from missed work, medical bills when problems arise. Over time, the costs drain your finances through:
Spending hundreds per month on drugs or alcohol
Declining work performance leading to job loss
Selling possessions to afford substances
Draining savings to cover addiction-fueled expenses
Court fines or legal fees from DUI/possession charges
Recovery offers a fresh financial start. With clarity and healthier coping strategies, you can rebuild your career or business stronger than before.
Addiction Ruins Relationships
Lies, risky behaviors, angry outbursts – addiction brings out the worst in people. The disease slowly erodes trust and affection until friends and family feel forced to cut ties. Bridges burn as addiction drives away:
Partners through detachment or divorce
Parents and siblings through broken trust
Friends who can't bear the chaos anymore
Co-workers due to career sabotage
Entering treatment is the first step toward mending broken bonds. Counseling equips you to rebuild connections through open communication, vulnerability and changed behavior.
You Risk Losing Your Freedom
When addiction fuels criminal acts, you may face punishments like:
Fines or jail for drug possession or dealing
License suspension for DUIs
Probation and community service
Seizure of vehicles or property
Loss of government benefits
Breaking free from dependence allows you to take back control of your life decisions. You have the power to avoid future legal pitfalls by making wiser choices.
Maybe you've reached a crisis point. An overdose. A spouse threatening divorce. The loss of a job. Or maybe your addiction has progressed slowly over the years, almost unnoticed, until it suddenly consumes your whole life.
Whatever your situation, there is hope. Holistic drug rehab treatments help individuals like you everyday to:
Safely detox from substances
Process trauma and core issues through counseling
Adopt healthy lifestyle habits
Repair broken relationships
Regain stability, purpose and joy
Why wait and risk losing what you love most? Make the decision today to break free.
Holistic Treatment Heals the Whole Person
Holistic recovery treats addiction on every level – physical, mental, emotional and spiritual. Integrative therapies relieve withdrawal symptoms, build life skills and awaken your inner wisdom so you can sustain freedom.
Holistic modalities effective in treating addiction include:
Acupuncture – Restores balance to the body's energy
Yoga & Meditation – Reduce stress and refocus the mind
Healthy nutrition – Repairs damage from substance abuse
Nature therapy – Reconnects you with inner peace
Art/Music therapy – Promotes self-expression and healing
Combined with evidence-based clinical therapies, these approaches help you achieve lasting transformation by aligning mind, body and spirit.
Medically-Supervised Detox
The first phase of rehab involves cleansing substances from your body safely under medical watch. Sudden withdrawal can produce symptoms like:
Profuse sweating
Elevated blood pressure and pulse
Muscle tremors or seizures
Hallucinations
Confusion and disorientation
Insomnia
Abdominal pain and vomiting
Medications, IV fluids, and around-the-clock monitoring ensure you remain stable as toxins leave your system. Nutritious meals and vitamins nourish you during this difficult yet crucial phase.
Individualized Treatment Planning
Effective rehab is tailored to your unique background, addiction history, challenges and goals. Comprehensive intake assessments determine your treatment track including:
One-on-one counseling to process emotions, trauma, and patterns underlying your addiction.
Group therapy for sharing experiences and gaining wisdom from peers.
Medication, if beneficial, to relieve withdrawal cravings or mental health symptoms.
Holistic therapies like art, meditation, or equine therapy to empower you in recovery.
Nutrition planning to repair addictions toll and regain wellness.
With an individualized roadmap, you're set up for success each step of your unique recovery journey.
Peer Support & Aftercare
Modifying old habits requires lifestyle changes reinforced by ongoing support. After residential rehab, many benefit from:
Sober living housing to transition back to normal life
Continued therapy to process challenges and stuck points
12-step programs or support groups for community and accountability
Wellness activities like yoga and meditation to stay grounded
A strong recovery network and healthy daily routines keep you on the path of growth and prevent relapse.
Benefits of a Life in Recovery
With consistent effort, you will start experiencing rewards like:
Improved mental health as mood stabilizes and outlook brightens
Enhanced physical health through nutrition, activity and self-care
Financial stability through wise money management and consistent work
Stronger relationships as trust is rebuilt and intimacy regained
Personal growth as you find new purpose and passion
Freedom and empowerment to make your own life choices
Recovery is challenging yet deeply fulfilling work. The view is beautiful when you reach the summit free of dependence.
There is No Shame in Seeking Help
The stigma around addiction keeps many lost in the darkness, afraid to admit they have a problem. But there is no shame in acknowledging you need support.
Asking for help takes tremendous courage and strength. It means you recognize your value and potential. You're ready to fight for a life aligned with your true spirit.
You deserve the very best – let us help guide you there. We believe in you. Your bright future starts today.
Take the First Step Toward Healing
If signs of addiction or substance abuse are disrupting your health and happiness, the time for change is now. With tailored treatment guided by compassionate professionals, you can reclaim your best self.
We know you have the courage within to walk this road. You need only let it shine bright again. Contact us now to start your recovery journey. The first step begins your transformation.